INTERVENTIONS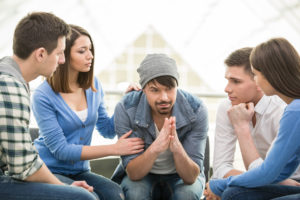 WE SAVE LIVES!
WHAT IS AN INTERVENTION?
Our professional Interventions have been developed to catapult your loved one toward participating in treatment for drug and alcohol addiction.  We offer support for everyone involved  as they contend with emotions, seek treatment and achieve sustained sobriety.
We believe in quality services provided by seasoned, Pennsylvania licensed professionals & addictions specialists who have garnered decades of  experience with at-risk populations.
We utilize a strengths based approach with a firm, unwavering commitment to save the life of your family member.
We are committed to guide and offer resources for your loved ones with the end goal of achieving sobriety.
WHAT IS THE REQUIRED OF THE FAMILY?
A solid commitment to follow-through with "Whatever it takes" to move your loved one to treatment.
An intervention reservation fee will prioritize your spot in the program and allow for our first communication with the family.
Note:  We do NOT accept insurance for the intervention & expect full payment for services necessary prior to the in-person contact. The intervention reservation fee will be applied to the individualized and final cost for services. Services and cost vary and are in direct correlation to the needs of the addict and family/support system.