TESTIMONIALS
"If we didn't contract with Jennifer and her team of interventionists, I am convinced that we would be planning the burial of our 23 year old son who was hooked on heroin." Momma T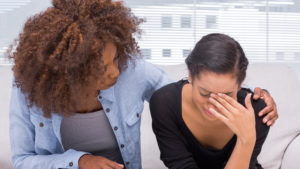 "I expected the course to be dry. It was the exact opposite. Very interactive and the time went by quickly. You both did an excellent job." Kevin E. Dolan, Administrator, Northampton County Children, Youth & Families Division.
"She (Jennifer) balances information and participation in a unique and engaging fashion."  Andrea L. Nation, M.S.W., L.C.S.W. Counseling Services for Women & Children
"I appreciated the format of open discussion with guided direction from the presenters.  This was one of the most enjoyable ethics traings I've ever attended." Nicole Brogna, L.C.S.W.
"A step above usual workshops in Ethics & Trauma – Insightful AND Encouraging" Glinda Johnson-Medland MSW, LSW, ACSW of Wintergreen Counseling Services
"Become enlightened and more knowledgeable as I did" Ruth Schantz, Founder of NOW
"A very down to earth, close experience of professionals sharing their thoughts, experiences and hopes" Tyese Aungst, AACI
"A unique, refreshing approach to resiliency in professional and personal life."
"Drugs have been her life for the last 5 years but after the tough intervention by Ms. Grube and her team and inpatient detox and treatment, we can see hope not dope."  Karen S.
" She was engaging and made a collaborative workshop of individuals into a group!" Michele R.N., M.S.S.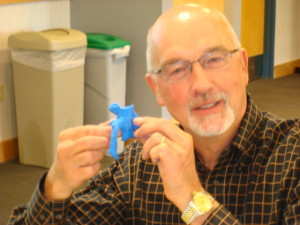 "It (Jennifer's workshops) will give you a different outlook of life challenges"  Rogelio Brathwaite, L.S.W. Behavioral Consultant
"She is current, fresh approach!" Expect the unexpected, Pat McCoy, Grief Counselor & Elderly Advocate
"It was a pleasure working with Jennifer who provided outstanding and effective solutions for our team as they struggle to  balance quality customer service in a high stress work environment. I encourage others to seek out the quality training she offers." Dr. Jannice Bailey-Zegeye, Psy.D.
"Jennifer provided us with a professional, comprehensive fund development plan which will guide us toward maximizing support for our organization while identifying key strategic goals for the next few years…plus, she is a pleasure to work with."  Paul Minnich, Executive Director/President and CEO
"Jennifer is an excellent, enthusiastic speaker!" Barbara Szymanski, Rehabilitation Expert and Advocate against Homelessness and Sex Trafficking
"Her (Jennifers's) experience and stories are great and very inspiring." Maria magyar, Licensed Social Worker for Compassionate Care Hospice
"An 'out of the box,' fun and educational experience!" Leslie A. Kuhn, M.S.W.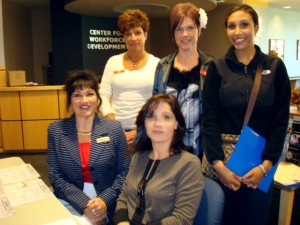 "Get in touch with your own stuff."  Timothy Walsh, L.C.S.W.
"It (the workshop) made me think differently and see things differently."  Keith Fox
"Jennifer provides an informative workshop that can be used in our profession.  She is very personable and enjoyable to listen to."  Wendy Watkins, Counselor Enthusiast
"Jennifer is an engaging leader & instructor.  She presents the information in a precise manner & captures your attention."  Karen Miller
"Jennifer is a mature, organized & interesting speaker who captivates her audiences' attention throughout the entire program."  Brenda Barton, L.C.S.W.
"The Intervention was worth every penny – they went beyond the call of duty and dealt with the raw facts in the life of our daughter and son in-law. We are so pleased to be chosen as one of their clients and wish we would have called sooner."  Mr. L and family
"Jennifer is entertaining and knowledgeable.  truly enjoyed my time with her!" Jodi Waldron, L.C.S.W.
"She (Jennifer) is able to inspire others to do better and her level of professionalism is inspirational as well."
"Recharge! " Tom Kylesza
"Very helpful, not your typical Ethics training and learned more today than previous Ethics courses." Kristy Caamano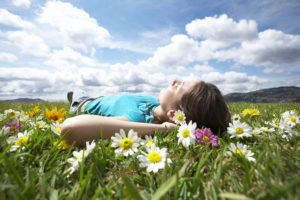 "Jennifer's presentation is thoughtful, dynamic and totally relevant to our practice." Jean
"Refreshing!"  Beth Boris, L.S.W.
"Fun, informative and helpful." Diane W. Miller
"She (Jennifer) brings a wealth of knowledge and personal experience to the room.  She maintains your attention and has such positive energy!"  Carolyn Gorski
"Understanding of self and profession of social work is so important in our advocacy work." Jeremy Bragalone L.S.W.
"Jennifer's presentation of a difficult subject area was professionally shared with an interactive dialogue with attendees of the training."  Kathleen
Jennifer is "well spoken and knowledgeable."  Diane Huschke, R.N.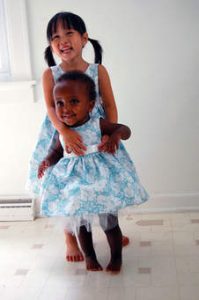 "Jennifer is very compassionate and knowledgeable, helpful and has great suggestions regarding every aspect of domestic violence.  She lets us ask many questions and has led us on how to solve these problems."  Karen Frey
"Jennifer's personal experience is invaluable to Social Work education."  Danielle Gallo, MSW, LSW
"Jennifer's webinar was thought provoking and offered valuable insights which I will apply to my personal and professional life."  (Social Worker serving VT, MA, MS, PA & MD)
"Jennifer is a delightful speaker who recognizes the uniqueness of each person.  She teaches that every person can reach goals with planning."  Bonnie Haines Ferraro, L.S.W.
"(Jennifer) is a motivating and thoughtful speaker."  Joanne Lippert, L.S.W. – serving Philadelphia & Chester Counties in PA
"Jennifer very obviously has a passion for educating and teaching about her areas of expertise."  Jennifer Moyes, L.S.W.  – serving Berks, Lancaster and Lehigh County, PA.
"The convenience of attending this workshop from home coupled with the quality of information provided was valuable and will be highly utilized in my day to day practice!"  Melissa Beck, L.P.C.
"(Jennifer) provides an opportunity for professionals to slow down and reflect on their daily practice a a means of bettering themselves and the services they provide."  Deena Hays, Executive Director, Butler County Alliance for Children
"When you help others you can get stuck regarding self care and goal setting.  Ms. Grube provides an Inspirational training that gets you motivated."  Michele Kearns, L.S.W. – Serving PA's Crawford and Venango counties.
"(Jennifer provides virtual workshops that are) convenient and strait to the point – Helpful!" Rich N. serving Philadelphia, Lancaster and Delaware counties in PA.
"Jennifer is very engaging!"  Peg Ruddy, Women's Resource Center – Lackawanna & Susquehanna Counties, PA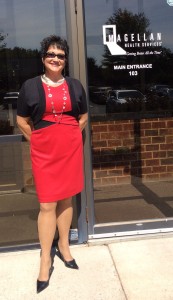 "Jennifer has so much wisdom to offer and is a great teacher! You will learn something new every time!" Caren Kamel, LICSW of Maine, New Hampshire and Pennsylvania.
"Jennifer is knowledgeable in the field and aware of current changes and challenges faced by today's therapists."  Kimberly Benjamin, LPC, M.Ed, CAADC, CCDP – Philadelphia, Pennsylvania & Wilmington Delaware
" The teleconference call workshop was thorough and engaging. A link to the PA NASW Code of Ethics was given and reviewed.  The call was nice because I could do it from home yet it was interactive!" Kathleen Gumienny, L.C.S.W. Luzerne County, PA and Calvert County, MD.
"I found the workshop to be very enjoyable and I learned a great deal about the population I am working with."  Jenna Golden, L.S.W. – PA and NY
"Many clients have a very strong faith-base and this training helped me to see how important and beneficial this is to the client during treatment, and should not be overlooked." Wendy L. Harrison. "Medicaid policy touches thousands of lives" Federal Gov. – PA-York, Dauphin, Perry and Cumberland Counties.
"Jennifer Grube encourages and fosters a comfortable environment for all participants to share and learn, which is particularly difficult in a teleconference call setting."  Emma J.S. Magnus, LSW, Director of operations, Obvious Choice, LLC – California, Delaware and Pennsylvania.
(the session was) "convenient, engaging and collegial." Wade Jacoby
"The session was by teleconference call and we had 5 participants. We were able to interact successfully with the material as Jennifer leading the way." Sheila Weiner, L.C.S.W.
"Jennifer is an inspirational leader who will help you and your organization make a difference." Thomas J. Stokes, CEO & Founder, Operation Strong Wind (and honorable Veteran)
"Jennifer presented in very dynamic, professional and down to earth manner.  It was a pleasure learning from her."  Veronica Sheehan, L.C.S.W.
"The workshop was informative and well organized.  I loved the live, in-person teleconference call option!"  Lindsay Biondi, MSW, LSW Behavioral Specialist Consultant
"Her trainings are very in-depth, up-to-date with current information and media platforms, and very professional yet personal at the same time."  Eric Benetz, LSW – Senior Residential Program Director at KidsPeace
"…knowledgable and compassionate educator…" Christine Toy-Dragoni, LPC