Description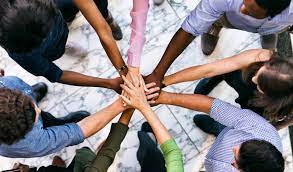 Curriculum Developed by:
Jennifer Grube, L.C.S.W., Author ~ Coach
What is cultural competency?
Cultural competence,  loosely defined as the ability to understand, appreciate and interact with people from cultures or belief systems different from one's own — has been a key aspect of psychological thinking and practice for some 50 years. It's become such an integral part of the field that it's listed as one of psychology's core competencies. The federal government, too, views it as an important means of helping to eliminate racial, ethnic and socioeconomic disparities in health and mental health care.
But defining, understanding and applying cultural competence in treatment hasn't been easy. For one thing, researchers are still arguing over the basic ingredients of cultural competence and culturally competent care. What makes a particular therapist, practice, or protocol, culturally competent? While there is plenty of speculation on the topic, answers to these questions are a long way from being settled. [American Psychological Association ]
Georgetown University notes that there is an increasing diversity of the nation brings opportunities and challenges for health care providers, health care systems, and policy makers to create and deliver culturally competent services. Cultural competence is defined as the ability of providers and organizations to effectively deliver health care services that meet the social, cultural, and linguistic needs of patients.  A culturally competent health care system can help improve health outcomes and quality of care, and can contribute to the elimination of racial and ethnic health disparities. Examples of strategies to move the health care system towards these goals include providing relevant training on cultural competence and cross-cultural issues to health professionals and creating policies that reduce administrative and linguistic barriers to patient care.
Workshop Objectices:
1.
2.
3.
______________________________________________________________________________________________________
Independent Study details will be emailed to individual registrants.
This workshop and curriculum was developed in support of an end to child abuse and a % of proceeds will be donated to the charity Ms. Grube has founded. This PA 501-c-3 is named F.A.C.E.S. Faith, Accountability, Community, Education and Services.  Go to www.f-a-c-e-s.org for more information.
NASW-PA Chapter is a co-sponsor of this workshop (2 CEU's).  NASW- PA is a pre-approved provider of professional, continuing education for Social Workers (Section 47.36), Marriage and Family Therapist (Section 48.36) and Professional Counselors (Section 49.36). The PA State Board of Nurses recognizes NASW-PA Chapter as an approved professional, state agency and/or affiliate and recognizes the CE's associated with their sponsored events/workshops. Nursing Code 21.134 for continuing education sources.
NOTE: CEU Fees charged by the National Association of Social Workers – PA Chapter are included in your registration fee. 
***Refund Policy: No refunds available for Independent Study programs.
On Line Pre-Registration is Encouraged. If you need assistance with electronic registration, please feel free to contact our office, where we await the opportunity to serve you!
Inquiries?  Call 844-JGRUBE-4 (844-547-8234)
"Walking with you to achieve & succeed."